Innovate while capitalizing on your legacy investment
Don't struggle to keep pace. Implement the latest best-of-breed technologies while leveraging your current technology investment. Remove the technical road blocks while fostering a culture of experimentation.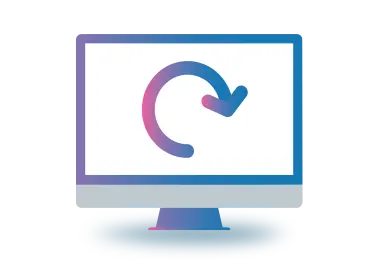 You can't re-platform every 4 years
Legacy monoliths and DXPs are slow to evolve and limit innovation. Introducing new capabilities is time consuming and stifles creativity. It is no longer feasible to change platforms every few years to stay modern.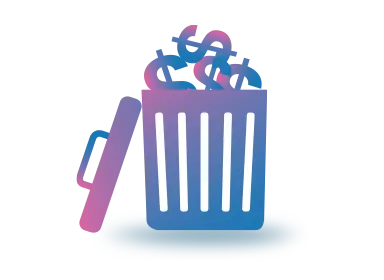 Don't waste money by abandoning your prior investments
You've put a lot of time and money into your technology stack. It's not practical to drop everything anytime a new Marketing request or shiny new Tech comes around.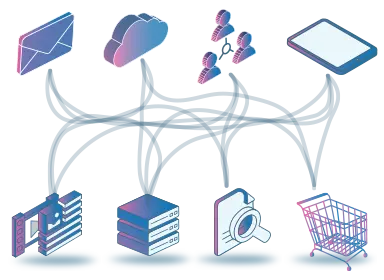 Orchestrating "headless" and "composable" architectures is hard
High performing organizations integrate a matrix of best-of-breed services to achieve their goals. This requires subject matter expertise and institutional knowledge that is difficult to maintain.
Atama has been an amazing company to work with. Their knowledge, expertise, and forward-looking vision can all be seen in their solutions. Atama is presenting a much-needed, well-executed integration solution that will result in them being a pioneer in connecting systems and helping companies avoid drowning in a sea of software platforms.
— Carlo Brancucci
CEO @ encoord
Move past monolithic platforms
Atama Composer gets you productive by providing a robust framework that reduces the risk of moving to Composable.
Step 1
Define your business capabilities
Using Atama patterns, you can normalize your organization's technology capabilities into a common schema using the language of your business – regardless of the content or action - content, commerce, and personalization. Use Atama's existing integrations or create your own in hours – not weeks.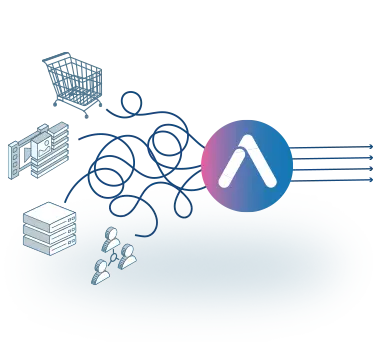 Step 2
Compose user experiences across all your channels
Whatever the channel –web, mobile, email, signage, or IoT– you can compose and preview efficiently from one unified business interface. Seamlessly re-use composable blocks across touchpoints to keep your messaging consistent.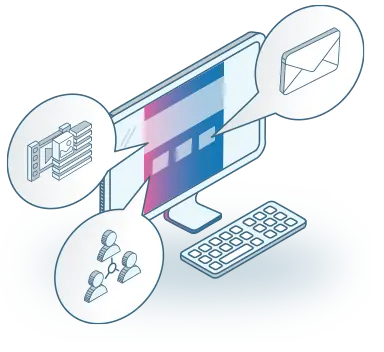 Step 3
Gain insights into your technology investments and manage their lifecycle
Atama Composer's business dashboards make it easy to monitor your investments and review the results. And with our UI-driven workflow you can easily add, test, and compare new providers, capabilities and processes.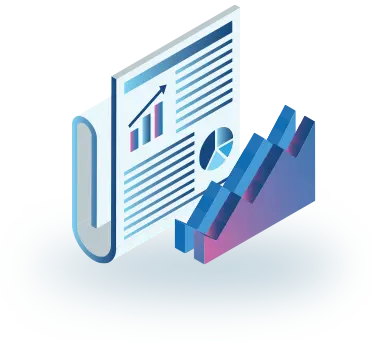 See Composer Studio in action
Check out this demo of creating a cross-channel campaign without a developer.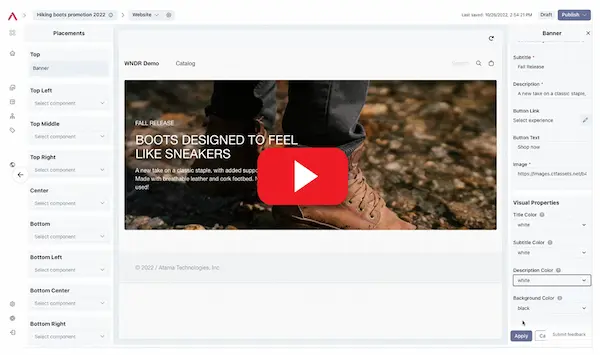 Ready to get started?
Join our beta waitlist and accelerate your Composable journey today.